2006.06.02...Se7en First Stage at Seoul - AX
Omg...my dear....se7en is going to held his concert in Seoul from 2006.06.02 - 06.04....this should be a very fantasy concert!! How i wish if i could fly to

Seoul, Korea

to watch this concert!!! >_<; too sad...even

TVfXQ

come aso cannot go to watch...i have wait this moment long longgggg time ago liao...finally they come to Malaysia to open their first concert...on 14th July 2006!! Too sad...no mood to talk anymore!! Currently, Se7en is release his new album

24/7

...weird rite the album name...finally i get the answers what it means....24 hours a day and 7 days a week listening to the music!!! ...haha....really cannot imagine why he can think out tis album name...really kawaii !!!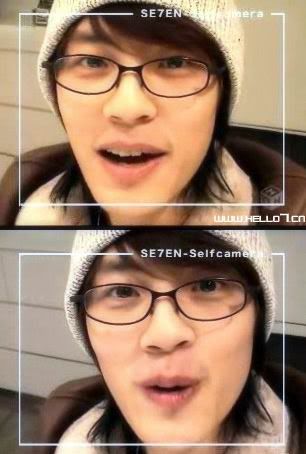 *se7en Choi Dong Wook ...good looking even with glasses!!!*
One more things that wanna kill myself is tat....

Cyndi Wang

(Wang Xin Ling) is going to act together with Se7en in a korean movie...omg...i dun like Cyndi wang one...!!!!Cannot choose other girl meh.... Heard that June will start the shooting!!! Really behtahan leh!! I hate that Cyndi leh!!! sad...>_<
See this...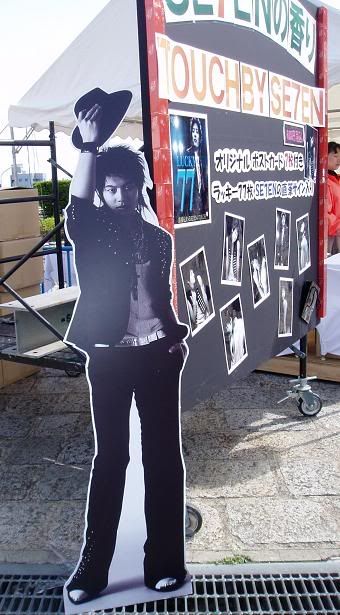 *I saw this picture take by one of the korean se7en fans...i wonder if she take back home that se7en paper pic...haha....if me...sure take it back without anyone realise it!! haha...crazy rite...i aso cannot imagine myself is like dat if i really take it home!!!*