Wah...finally i saw it!!! This things i have search all around the shopping complex...for many times but aso cannot find...what is it?
~It is number "7" necklace and the cellphone accesories...~
However, today i saw it in one of the Hk website...wanna buy it!! It looks nice especially with the diamond on it....take a look below...
*see...the number "7" with diamond tat one...it really beauty & attractive..*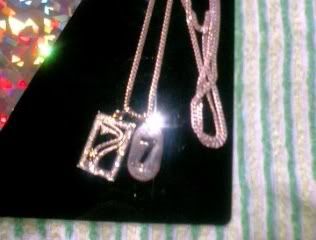 *The number "7"..necklace...very nice too...* (but i think in m'sia can;t get it...) too bad....>_<;*