There are some album that quiet nice to listen..n will be release in the market soon...n some are release already..take a look!!
Taiwan~
五月天
- 知足
Mayday new album...
五月天 6 首新歌加 6 年精華傑作即將強勢襲台 首波主打【戀愛 ing 】 MV 搶到墾丁難得陽光 決定該是時候讓大家靜下來,好好檢查自己一眨眼的六年與復出後毫無喘息空間的兩年, 要為自己與歌迷作一次總整理,找到五個人下一個五年新的出發點. 讓一切歸零,重新找回與音樂戀愛的心情,要回歸第一張專輯發行的夏天發片...

My opinion - - Really a nice album....especially "知足" really niceeee song..n very touching!! Worth to listen!!! Check it out in the market now...
(Release)
=More InfOR=
(*beauty website..take a look*)
Hong Kong
陳奕迅 - U87
繼《Live For Today》唱片後闊別樂壇兩年,陳奕迅2005年加盟新藝寶後,全力再戰香港樂壇!全新主打歌「夕陽無限好」,則由Eric Kwok創作,歌詞講述Eason當了父親及轉會後的心境及想法,其中他覺得夕陽黃昏才是新一天的序幕,人要向前望,才有更多更想做的事情,因此凡事亦會看得長遠些。

另一首新歌「不良嗜好」講食煙問題,他覺得女人不鍾意男人食煙是理所當然,出發點都是為男人著想。而黃偉文以Eason的寫照填了「浮誇」一詞,另一首「大個女」則是送給自己的女兒康堤。碟內亦收錄了兩首國語新歌「新美人主義」及「遇見了你」。 (Release)

My Opinion - - Another nice to listen album...my favourite song is "葡萄成熟時", and "阿牛 "...
Japan
Hamasaki Ayumi
(
CD+DVD)
(CD)
Ayu's charged with new romance! (Release in september 2005)

Hailed J-pop queen Hamasaki Ayumi offers fans her latest passionate ballad through Heaven. Presenting the theme song to the highly anticipated PS2 game inspired martial arts silver screen delight SHINOBI. Also including Heaven's instrumental plus other versions plus the orchestra version of previous hit alterna, this is one for all true Ayu fans!
This version comes with an exclusive DVD featuring Heaven's MV and photo gallery plus more.
Korea
TVfXQ - Rising Sun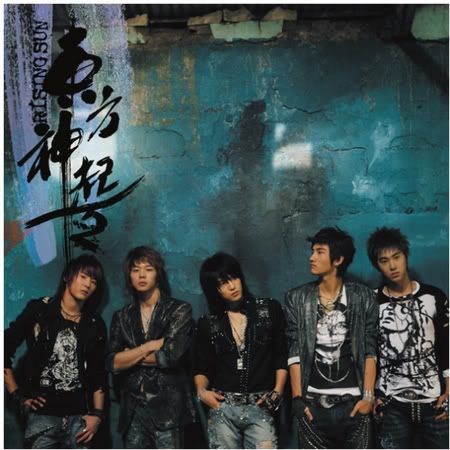 TVXQ return as ultimate Rising Sun of pop!
Five member male band Dong Bang Shin Ki first took the K-pop world by storm with their best-selling vol 1 LP Triangle in October 2004. After they solidified their fame in Korea, they entered the J-pop market and promptly landed a single hit that climbed all the way to the no. 7 spot of the Oricon charts. Nothing seems to be impossible for TVSQ whose fame is also rising steadily all over China and for whom 10,000 fans assembled at Seoul's Olympic stadium to celebrate the release of the hailed band's second album.

For Rising Sun TVSQ have teamed-up with such well-known musicians as Yoo Young Jin, kenzie, Hwang Sung Je and All-4-one member Jamie Jones. The result are 12 magic songs including principal track "Rising Sun (Pure)" (Track 3). Music lovers can look forward to trend oriented Korean melodies featuring Break Beat and Analog Sound as TVSQ launch their latest dynamic pop melange!
My Opnion - - My idol !!! Of course there is nice song in this album!! (Release in Sept)
*Release in september 2005*
*Credit-Yes Asia (for infor&pix)*