30st March 2005
Working at Sunway for almost one week for the Apao Congress 2005. Even is a quiet stressful job and really feel very tired, however this job quiet interesting and my friends and I seem enjoying too. Maybe because we can have fun at there...

Frens..take a look at the photo below....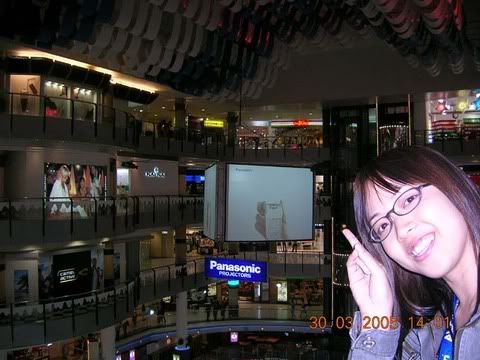 Note:- This pix is taken at the 6th floor of sunway pryramid….hehe..I take pix with the big screen..Below pix are the one which I want to take wit…but no myself inside the pix…so poor..
Note:- Can see what inside the pix?? Is Jay Zhou.panasonic X400 ads!! This is the 1st time I watch this ads in such a big tv screen…Cool~
There are some others pix that I take at sunway….
Outside of Sunway Hotel..
Nice View...Sunway Lagoon
Night View...Sunway Hotel...Take from the Sunway Surf Beach!!