LOGBO...Sad Love Story Electronic Lovely Pet Logbo
Make Sad Love Story's unique Lovely Pet gift yours!
The cute souvenir held by Korean super stars Kim Hee Sun ( Calla) and Kwon Sang Woo (Love So Divine) is ready to become your own good luck charm now. As if that wasn't good enough, this Lovely Pet Logbo – Puki is able to eat and sleep as well as cry. Of course it also won't miss a single chance to play with all its dearest friends. Don't let any of the wonderful magic pass you by!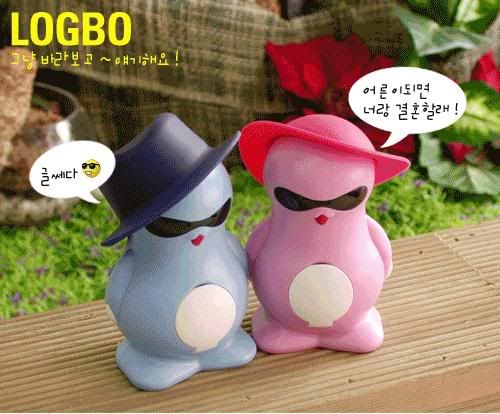 Note:- Can buy through YesAsia..the price is US39++