30 May 2005

Back to college...after around 4 month relax...time pass so fast...

Still remember....1st of february began my training at a company call Cityneon. That day really felt nervous...coz first day went to that company...and dunno what will happen to me & my frens as well....we scare if we have to divide and need to handle a lot of job...still remember the 1st day...so many funny things happen....we went there so early....around 8.15am...even when we arrive the office haven open yet....lucky someone later come and open the door for us. The 1st person we meet is the cleaner....really funny that time coz we dunno anyone...even misunderstood that the cleaner is the receptionist. Really paiseh that time.....then we sit there and wait for Marie, the person in charge of us. Then the second person, if i'm not mistaken is Leo, and Charlotte they all....and then Sam, and Chris. That time we sit at the sofa and talk many rubbish things...haha...

Actually that time we all really nervous and feel weird coz i din see any chinese people in that office except the Leo who early come and straight went to the 2nd floor....that time Leo really look cool...coz he even turn his face to c us!!! Lucky later come a chinese guy...this person got look at us that time with a suprise face...wondering who we are....at around 9.15am...the real receptionist arrive...my dear Manjeet....then we ask her when Marie will arrive....to our suprise she told us that Marie is on leave for CNY...and will come back on next week...Manjeet aso dunno wat can do...omg...that time we really felt suprise...and we all say go back....but unfortunate...someone came out from a room and solve the problem....later he ask us to went into the office and invite us to the meeting room. He then tell us that Marie has tell him about we all...and he will now in charge of us 1st....then he introduce himself, Kc and we all introduce ourself as well...then come another people, Chris and guide us about what we should do and noe about....that day really boring coz din have anything to do...still remember we have our 1st lunch with Kc and Kelvin. That time they say we all very quiet and polite....haha....now i think they really regret for they said...anyway really happy to meet them and all Cityneon members...
Today, early in the morning 6.45am...my mom wake wake me up...omg...really sleepy lar..then i fall asleep again...until 7.00am onli wake up...prepare and went to college...leave my house at around 7.30am...and arrived at college at 7.50am..class start sharp at 8.00am...wow really feel stress after hear what Ms. Yesu said about this subject and the assignment as well....1st day...really no mood to study....coz i still in holiday mood....n working mood as well...lucky she din start lectured today...class end at 8.40am...then we all chat ...and went to eat breakfast at TBR...really felt long time din come...a fresh day for we all...hope everything go well...and everyone enjoy this sem...and have a happy day as well!!!\
Silly Pix!!! Last day at Cityneon!!Taking pix late at nite....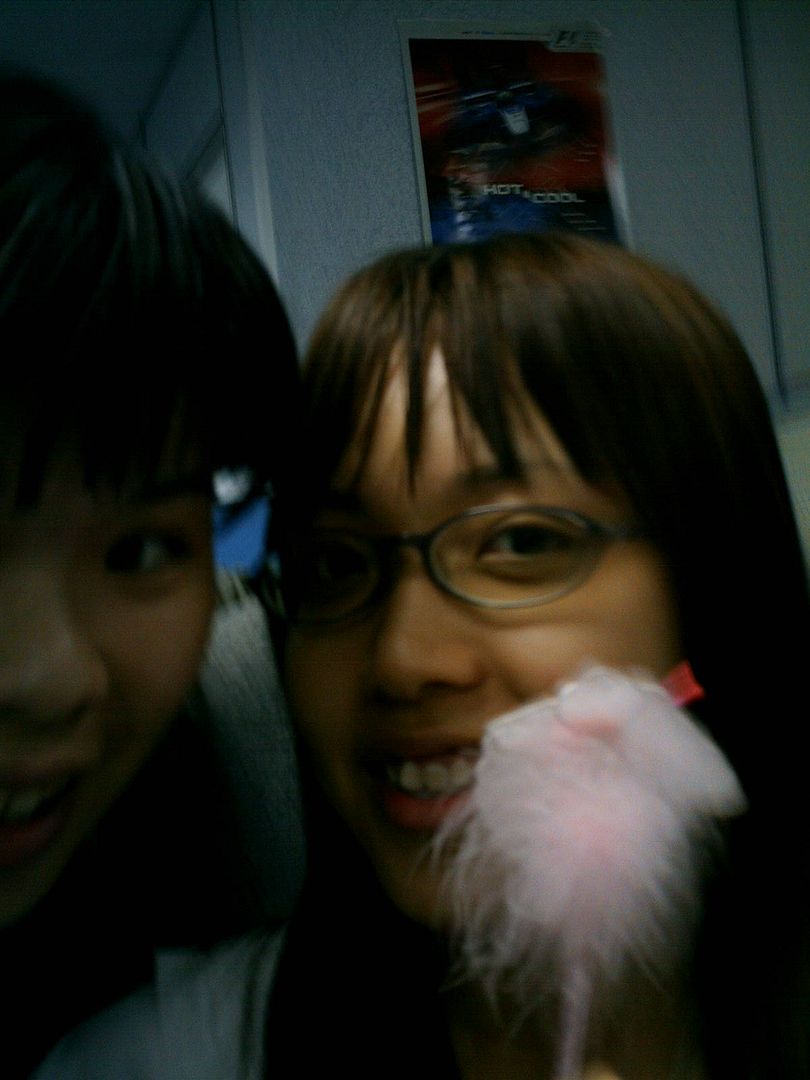 Note:- Me & Yan....funnylar this pix.....
Note:- Look somewhere else???
Note:- Take pix with brother...Kelvin!!!
Note:- With our supervisor Kc n brother...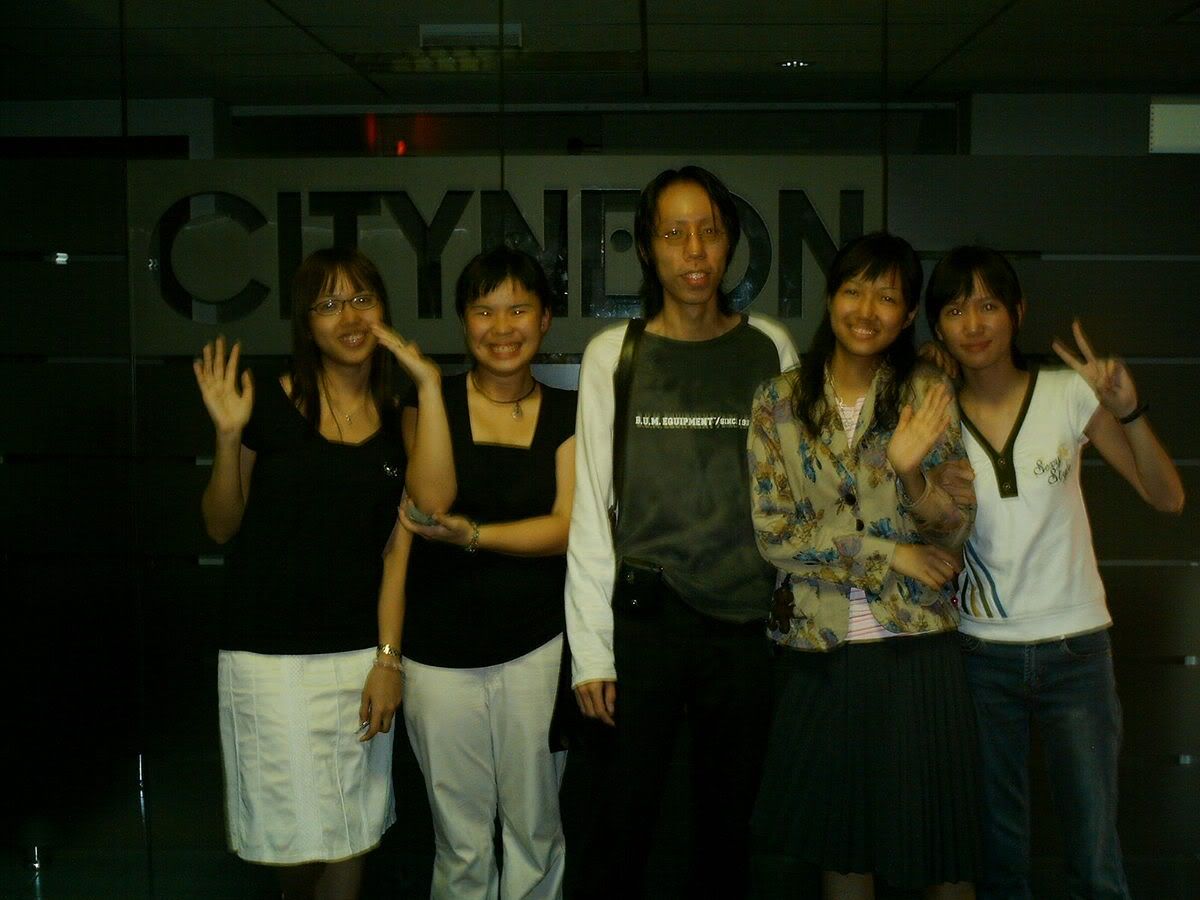 Note:- With Leo....Cityneon designer!!